2014 Top 20 Places to Take Kids in Greater Rochester
As voted by Rochester-area parents!
In summer 2014, thousands of local parents, grandparents, and caregivers weighed in on their favorite places to take kids in greater Rochester, NY. There are literally hundreds of wonderful places to take your kids in our area. For other fantastic places to take kids, just click on any of the links that interest you on the left-hand navigation bar. 
To vote in our 2015 survey between May 14 and June 15, 2015, click here.
Sign up for our e-newsletter!
Each week, we send out a fabulous FREE weekly e-newsletter, which is jammed full of things to do with kids in the Rochester area. If you don't already receive it, sign up here, and then head over to your email to confirm.

And... check out what the kids say! In spring 2015, Ms. Stark's 4th-grade class from Allendale Columbia School undertook their own Top 20 Places project with a little help from KOAA. They surveyed kids in kindergarten though 5th grade, and came up with their own Top 20 list from the kids' perspective. Click here to see how the votes turned out.

1. National Museum of Play at the Strong
Ranked by Child magazine as one of the top 10 children's museums in the country, the National Museum of Play certainly deserves the #1 spot in our poll. In addition to the many traveling exhibitions that make their temporary home at Strong Museum, the Museum features Can You Tell Me How To Get to Sesame Street?"; a restored carousel, a Wegmans Super Kids Market; their wonderful Dancing Wings Butterfly Garden; and Reading Adventureland.

Seneca Park Zoo strikes the perfect balance for many of us parents: It's small enough to "do in a day" -- you can spend enough time in each area that the kids can really learn about the animals -- but it's inexpensive enough that you don't necessary feel the pressure to do "do it all" in one visit. So we can spend a couple of hours and return another day in the same season to focus on a different area. Also, the Zoo is enjoyable both in summer and in winter. The warmer seasons are more popular with zoogoers, but winter is great there, too: There are a several indoor areas that are popular with kids, especially if they love snakes.

3. TYKEs Theatre (Theatre Young Kids Enjoy)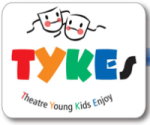 Inspiring families with best-loved fairy tales, favorite bedtime stories and children's books... all seen through the magic of live theatre, TYKEs's season typically runs from November through April or May. Professional actors present great shows to families and also to schoolchildren. Performances take place in the Hart Theater at the JCC, 1200 Edgewood Avenue in Brighton.

4. Rochester Museum & Science Center / Strasenburgh Planetarium

Thanks to the efforts of RMSC Education Director Calvin Uzelmeier, Planetarium Director Steve Fentress, and many others, the Rochester Museum & Science provides unparalleled science education and opportunities to learn about the world around us. Wonderful exhibits, hands-on activities, camps, classes, shows and festivals, and traveling exhibits. Gorgeous giant-screen films about nature and space, many of them produced at the Planetarium, keep kids and adults coming back to learn more.

5. Seabreeze
Seabreeze is the amusement park and water park closest to home, located right on the shore Lake Ontario at the top of Route 590 to the East. Seabreeze has both thrilling adult rides such as the Jackrabbit (the fourth oldest operating coaster in the country), classic family rides such as the Carousel and Train, and some great rides for the under-8 set such as the Kiddie Swings. The waterpark section of Seabreeze has "liquid fun for everyone"--includes adult and kiddie slides, wave pool, lazy river, and more. It's not too big, and not too small, and it's a very good price (rates vary per ticket type; click here for current rates.


6.  Local Library

Of course, the libraries in the Rochester area are not really ONE place, but MANY places... but it's important to emphasize how valuable libraries are for family learning and fun. The libraries in our area are wonderful about posting their events to the KidsOutAndAbout calendar so you always can get ideas for free things to do with your kids that celebrate education and imagination. KidsOutAndAbout.com takes this opportunity to salute the wonderful children's librarians who serve our community with such dedication.


7. Lollypop Farm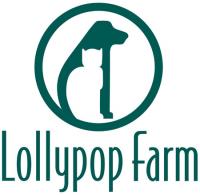 Lollypop Farm is maintained by the Humane Society of Rochester and Monroe County and located in the Hamlet of Egypt off of Route 31. It provides a free opportunity to introduce kids of all ages to all kinds of farm animals and pets. The Humane Society at Lollypop Farm is committed to building lifelong bonds between people and animals through education, community outreach programs, and the prevention of cruelty. Inside, Lollypop Farm houses dogs, cats, and other small animals that are ready for adoption, as well as a Family Learning Center where families can learn about pet care together. Outside, take a walk through the Farm's pastures of horses, llamas, goats, deer, geese, ducks, and chickens. Stroll to the nearby playround and have a picnic lunch!

8. Stokoe Farms

Stokoe Farms is a short hike to the southeast of Rochester, in Scottsville, and it is especially noteworthy that they made our Top 20 list when they are only open for fall family fun for seven weeks: From mid-September through the end of October. Stokoe Farms sure makes an impression on families, though: Hours of farm-fresh fun in the corn maze and a wide variety of outdoor active activities. Kids can play in the straw fort and slide down a huge slide, pet a large number of animals, and chomp on delicious cider donuts. Thousands of families then return the weekend after Thanksgiving to watch Santa parachute for the start of the Christmas Tree season.
9. Genesee Country Village & Nature Center

Genesee Country Village and Nature Center is located about a half-hour to Rochester's southwest in Mumford. The Village features 59 restored houses, businesses, and places of worship from the 19th century. A stroll through the village (especially on one of their event days such as Laura Ingalls Wilder Days, War of 1812 Encampment, and Civil War Reenactment) brings parents and kids alike back to the 1800s. The GCV's Silver Base Ball Park is the only place where you're likely to hear "Fine hurl, sir!" meant as a polite compliment. The GCVM also features a nature center.

10. Bounce-It-Out
Bounce-It-Out, an indoor play center meant mostly for kids age 10 and under, is, as its name implies, filled with giant inflatable bounce structures. Features birthday parties, a cafe, and lots of relaxation for parents while kids play and play and play. Located across from Pittsford Plaza on the north side of Monroe Avenue. Go ALL the way around to the back of the "Blockbuster" building to find it. 

11. Jungle Jolt
Jungle Jolt is an indoor play center located in Webster. Their adventure offers a themed climbing unit with slides, a sport court, an interactive motion gaming system, a laser maze, self-propelled racers to cruise the race track, a toddler area, and party rooms for birthday parties.

12. Rochester Children's Theatre
In addition to a full performing schedule in fall, winter, and spring, Rochester Children's Theatre offers year-round (Fall, Winter & Spring Semester) Conservatory Workshops for ages 6-14 and a Summer Musical Theatre Conservatory for ages 8-12. Their Plays on Tour program brings literature and curriculum-based theatrical productions into Rochester area schools, providing access to arts education for students in grades K - 10.
13. Jump Club

This indoor play center in Brighton at Winton Place is located at the east end of Brighton-Henrietta Townline Road. Jump Club features extremely active, bouncing play, with large inflatable jumping and climbing structures. Fantastic exercise, guaranteed to tire kids out. Jump Club also opens up at special times for play exclusively for kids with autism and other spectrum disorders, and their families. Birthday parties are their specialty, and the facility also features a cafe and a separate enclosed area for toddlers. High-speed internet and comfy chairs for parents to use while their kids are playing.

14. YMCA
Like with the libraries, we did not ask folks to vote for specific Ys because there are so many locations. But knowing that the Y is very special to many families in our area, we merged all of the Ys into one category. Lots of readers wrote in comments about their local Y, however, especially about Bay View in Webster, Eastside in Penfield, and Southeast in Pittsford.
15. Darien Lake Amusement Park
 Darien Lake Amusement Park is a bit of a hike (about an hour west of Rochester, south of Batavia), a bit more expensive than closer amusement parks, and targeted to a slightly older crowd than the average KOA reader's kids. But there's no question that for a day or two (overnight accommodations are available in a hotel and campground) of excitement, stimulation, and variety, nothing beats Darien Lake. It is a theme park and water park that also brings top-notch performing artists each summer. They're also open weekends in October for a frightful good time at Halloween!
16. Wild Wings / Mendon Ponds Park

Wild Wings is a not-for-profit educational organization for permanently injured "raptors" which are unable to survive on their own in the wild. Eagles, owls, hawks, falcons, and more are displayed for viewing, free of charge.

The Jewish Community Center is a community for the whole family. In its facility on Edgewood Avenue in Brighton, the JCC is home to a full-size pool, fitness equipment, gymnasium, children's playgym, sitter service, coffee shop, kosher deli, and more. Programs for exercise, child care, and all kinds of youth and adult enrichment programs as well as excellent theater.
18. Brown's Berry Patch

Once again, Brown's Berry Patch, located 40-50 minutes the west of downtown Rochester, makes the KOAA Top 20 list. It's a bit of a trip, but apparently the "delicious fun" of the place triumphs over travel time for lots of families. Late spring, summer, and fall, it has lots to offer kids and families for several hours of low-cost fun. Pick-your-own fruit: Strawberries, raspberries, cherries, blueberries, apples, pumpkins, and more! Then for a small additional fee, play in the Barnyard Adventure. My kids' favorites? The huge slide that parents and kids go down together. And the pedal carts (grown-up and kid-sized) that you can pedal through the corn maze. And the jumping pillow. And the goats. And the bunnies. And...
19. Wickham Farms

 A corn maze in the fall, a jumping pillow, mini-golf, batting cages, great ice cream, and a delicious farm market make Wickham Farms a popular family fun destination for an hour or two on a spring, summer, or fall afternoon. They host birthday parties and special educational annual events. In 2012, they started a new CSA (Community-Supported Agriculture) from which participants receive weekly shares of produce and can even pick some of their own vegetables right at the farm. Wickham Farms is the only local venue where an employee has the title "Director of Fun." We approve!


Open year-round for indoor fun, and seasonally for outdoor fun, Clubhouse Fun Center is located on Jay Scutti Blvd in Henrietta. It features arcade games, birthday parties, go karts, and a fabulous new mini golf course that opened in June of 2014. Bring your kids, or the whole family! You can join their e-club and get exclusive specials. Like them on Facebook for exclusive coupons.

---
Winners in Special Categories
In the second part of our survey, we asked readers to select their favorites in seven categories. Here were their choices.
| | |
| --- | --- |
| Favorite Kid-Friendly Museum | |
| Favorite Nature Center | |
| Favorite Performing Arts | |
| Favorite Indoor Recreation Center | |
| Favorite Kid-Friendly Farm | |
| Favorite Outdoor Fun/ Amusement Park | |
| Favorite Professional Sports Team | |
| Favorite Miniature Golf | |
| Favorite Arts Education | |
| Favorite Sports Education | |
---
If you are not already on our weekly mailing list for our free e-newsletter, please sign up here...You'll find out everything that is happening at these places and a lot more -- way ahead of time!
Over 60 of the most BEAUTIFUL places to take kids in greater Rochester
Get some wonderful ideas from our 3-minute music video Build Myself in Rochester NY. Which are new to you?
---
© 2014, KidsOutAndAbout.com. This information may not be reproduced, in whole or in part, without the express written permission of KidsOutAndAbout.com.
---