Address:
Rochester
,
NY
,
14622
43° 13' 57.8244" N, 77° 32' 35.952" W
Business/organization type:
What our organization offers:
Seasons in which we offer activities (select "All seasons" for all):
Ages for which our activities are most appropriate:
Come get your summer and give your family all the fun and excitement of the area's classic amusement park, located in Irondequoit, overlooking Lake Ontario and Irondequoit Bay. You'll find thrilling adult rides and timeless family rides - plus cool kiddie rides too. Make a splash in the waterpark, play great games, enjoy your favorite summertime foods, and watch spectacular live shows. Get so much family fun, so close to home. Save when you buy your tickets online and use your smartphone to enter the park. Visit our website for the latest information.
This summer, treat your family to the fun and excitement of all the great attractions at Seabreeze!
You'll find thrilling adult rides like the Jack Rabbit, the Whirlwind and the Screamin' Eagle - classic family rides: the Carousel, Log Flume and Tea Cup - plus cool kiddie stuff too like the Barnstormers, Turtles and the boats.
There's also a whole waterpark full of fun for everyone – body flumes, tube slides a wave pool and much more. Plus, check out great games to play, favorite summertime foods to eat and live shows to watch and enjoy. The Hydro Raceris full of water fun, racing down a 53 foot vertical drop! 
Seabreeze is just right for your family - clean, safe, and manageable. It's not too big, and not too small-with something for everyone.The park is close by, easy to get to from just about anywhere, and there's plenty of free parking.
Whether you want to experience all the great rides and slides or just relax and take in the spectacular views and cool summer breezes off Lake Ontario and Irondequoit Bay, you'll have a wonderful, memorable day with your family. And it's all yours at a price that will make you smile. Discounts are available for online purchases at www.seabreeze.com.
Click here to read the KidsOutAndAbout.com official review of Seabreeze!
Click here to read KidsOutAndAbout's article about how to make the most of visiting Seabreeze with toddlers and babies
Come get your summer at Seabreeze!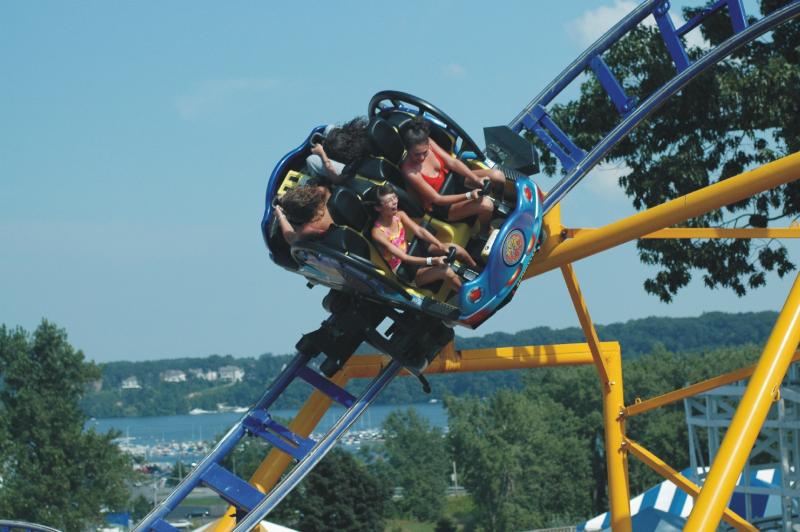 ---
Organization learning resources