Address:
Buffalo
,
NY
,
14203
42° 52' 33.5316" N, 78° 52' 42.2868" W
Business/organization type:
What our organization offers:
Seasons in which we offer activities (select "All seasons" for all):
Ages for which our activities are most appropriate:
Whether you're looking for family fun, a workout with a view or a unique date idea or want to take in the waterfront's rich history, visit the Buffalo Waterfront! This area includes Canalside and the Outer Harbor.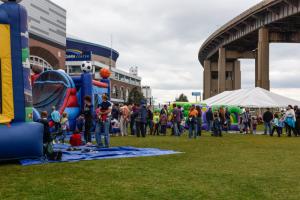 About Canalside
: Canalside is a growing regional destination and entertainment district, situated on 21 historic acres along downtown Buffalo's emerging waterfront on the Buffalo River.
Canalside earns its name from its storied past, when the Erie Canal Harbor was built in 1825 as the western terminus of the Erie Canal. Until six years ago, the land was barren and inaccessible, but the area has been reclaimed by the state's Erie Canal Harbor Development Corp. and developed with millions of dollars in public and private investment.
With more than 1,000 yearly events and nearly 1 million annual visitors, Canalside is fast becoming the go-to place for in- and out-of-towners of all ages to learn, play and relax. For more information, visit www.canalsidebuffalo.com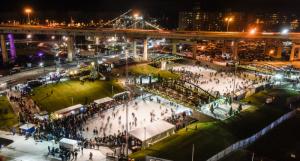 Arts: Performance, Dance, Drama, Music, Arts: Visual, Exercise & Health, Hands-on, Nature/Outdoors
Organization learning resources