Address:
North Tonawanda
,
NY
,
14120
43° 1' 19.344" N, 78° 52' 43.5864" W
Business/organization type:
What our organization offers:
Ages for which our activities are most appropriate:
Buffalo Suzuki Strings accepts students from the age of 3 to 18. We are the only Suzuki Music Program in New York State to offer instruction for all of the following instruments: Violin, Viola, Cello, Double Bass, Piano, and Classical Guitar.
Buffalo Suzuki Strings is the oldest Suzuki Method music education program in Western New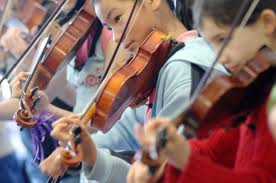 York. The cornerstones of our philosophy are ~ an early beginning, a nurturing environment, quality musical training, plus a strong partnership among parents, teachers and the community.
Buffalo Suzuki Strings enjoys an international reputation for musical excellence under the direction of our Founder and Music Director, Mary Cay Neal, who is a pioneer in the field of Suzuki pedagogy.
Hundreds of WNY families have already come to embrace our educational philosophy and experience the added value of Suzuki-based music instruction. We cordially invite you to join our musical family.
Music, Preschool Music Play, Stringed instruments, Guitar, Hands-on