Kid-Friendly Wegmans: 15 Ways You Didn't Realize Wegmans was Helping You Shop with Kids
Kid-Friendly Wegmans: 15 Ways You Didn't Realize Wegmans was Helping You Shop with Kids
by Kathleen McCormack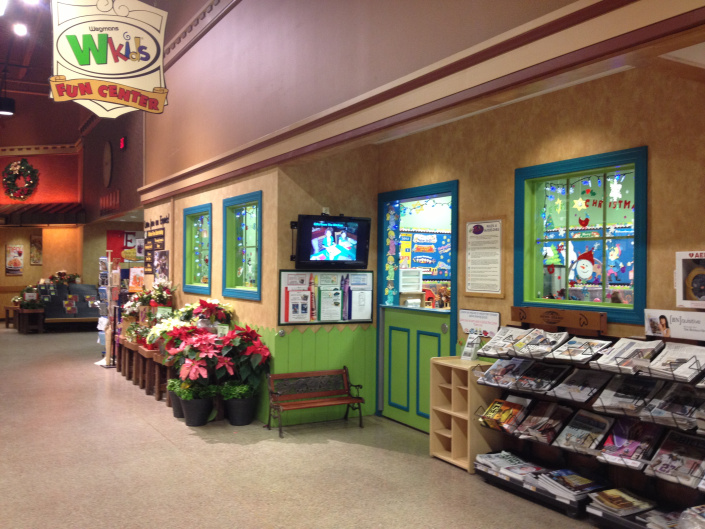 When you have children, friends and family are usually eager to help. "Let me know what I can do!" they offer politely. Not until I had my second child did I finally start taking them up on their offers. "You say you want to hang with my kids? Great, how's tomorrow at 2? I have things to do." 
It wasn't until I had children that my eyes were opened to all the ways in which stores work to accomodate parents. The reality is I will drive the extra distance to get to the store that has racecar shopping carts or expectant mother parking spaces.
Wegmans understands that shopping with children can be a bear, so I recently asked if they would delineate for our KidsOutAndAbout readers all the ways that parents can make their weekly chore just that much less frustrating. Even though I'm a Rochester native (their homebase) and a cult Wegmans shopper, there were quite a few I didn't realize existed!
Here is a list of some of the ways Wegmans try to make shopping easier for parents. Please note: some of these items may vary by store.
1. Helping hands drive-up service or escort to car
2. Expectant Motherand/or Families with Children parking
3. Family restrooms/changing stations – select stores
4. Child-friendly seating area in the Market Café – select stores
5. Kid-friendly cart designs (racecar, truck, Caroline's Cart) – all stores have Caroline's Cart; the other designs may vary by store
6. Cooking with Kids classes – stores independently choose which events they'd like to host and when. Follow link for schedule of upcoming classes.
7. Personal shopping – Pittsford only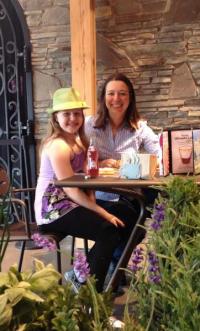 8. WKids Play Center (supervised) in-store while you shop – select stores
9. Kids movie night – select stores
10. Eat Well Live Well 4th grade tours – select stores. This is a free field trip for 4th grade classes and can be set up by the school.
11. Veggie Patch cooking class for scouts – select stores.
12. Holiday celebrations such as Breakfast with Santa or the Easter Bunny, Halloween trick-or-treating, decorate a cake for Mother's Day or Father's Day – stores independently choose if they'd like to host. See store for details. 
13. Online educational tools for teachers and families – downloadable nutrition puzzles and worksheets
14. Toy train, usually found near the ceiling in a department like dairy or bulk foods
15. Rooster glockenspiel clock - East Ave. only
16. Kid friendly services by Wegmans Pharmacy - offering FlavoRx to flavor children's antibiotics and liquid medications, a less than 15 minute wait times for in-store prescriptions with a pager to let you know when it's ready, and Free Home Shipping of prescriptions if you prefer. 
---
Do you have your own personal "Wegmans pride" stories?
Let us know
and we'll share them on social media!
---
© 2015, KidsOutAndAbout.com
Kathleen McCormack is the managing editor of KidsOutAndAbout.com and mother of two wonderful children under age 4. She tours grocery stores the way some people visit museums and art galleries.
Debra Ross is the publisher of KidsOutAndAbout.com and mother of two wonderful children under age 15. She and her daughter Ella are pictured to the right in "their" Wegmans, the East Ave Wegmans in Rochester. Deb and Kathleen sometimes have friendly contests to prove who is a bigger Wegmans fan.