Junior Sail Camp Session 6
---
*The event has already taken place on this date: Fri, 08/06/2021
---
Welcome to Sail Buffalo's Nautical Day Camp, where safety, fun and learning are our top priorities! Here you can expect your child to come every day between 9am – 4pm and have a full day of outdoor activity and nautical education!
---
Please help us keep this calendar up to date! If this activity is sold out, canceled, or otherwise needs alteration, email mindy@kidsoutandabout.com so we can update it immediately.
---
Each week will begin similarly with all students participating in a briefing on boat parts and handling. As there will be students of all skill levels working together, we will then break off into smaller groups where skill level will be determined. Once skill levels have been evaluated each group will partake in specialized programs meant to further develop their sailing abilities.
Becoming confident on the water and honing one's abilities in a safe and professional environment can build important skills for students of all ages. Although competitive behavior is not our objective, we do encourage students to be driven and strive to be the best sailors they can be. Our attention to detail, emphasis on teamwork, respect for nature, self-reliance and a deep knowledge of sailing are just a few of the cornerstones of the Sail Buffalo Nautical Day Camp philosophy!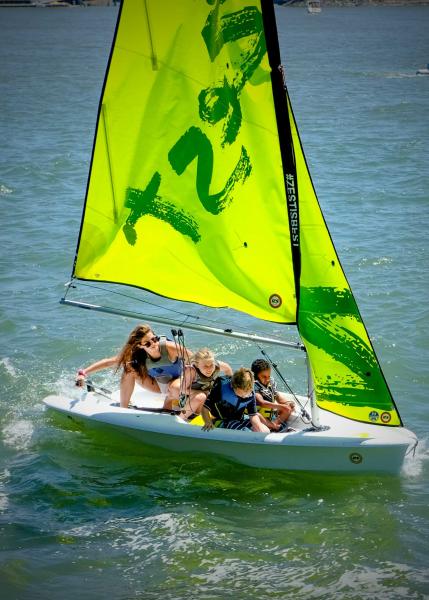 ---
*Times, dates, and prices of any activity posted to our calendars are subject to change. Please be sure to click through directly to the organization's website to verify.
---
Location:
2 Fuhrmann Blvd
Buffalo
,
NY
,
14203
United States
The event has already taken place on this date:
Ages
6-8 years
9-12 years
Teenagers