YOUR ONLINE RESOURCE FOR KIDS AND FAMILIES
Halloween in Buffalo, Erie, Niagara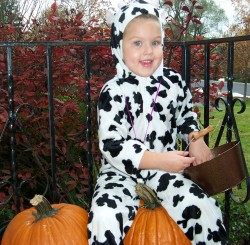 No one does Halloween like western New York!
When the our area puts its mind to it (so to speak), nowhere else can top the wonderfully inventive activities for kids. In almost no season is this more apparent than during Halloween. There are literally dozens of activities to choose from every weekend starting in late September and ending in late October.
Fun Halloween attractions
The following providers of FUN Halloween attractions have elected to be featured on this page:
Fun attractions are appropriate for all ages, except where noted -- some fun attractions may also have scary components.

Click here for our big list of FUN Halloween attractions!
---
Scary Halloween attractions
Scary attractions tend to be more appropriate for older elementary age kids who like to be scared, and teens.

Click here for our big list of SCARY Halloween attractions!
Tons and Tons of Halloween Events and Alternatives!
WNY is filled with fun ways to celebrate Halloween! KidsOutAndAbout has compiled this guide to help families enjoy the holiday to the fullest. Our ideas include places to Trick or Treat inside and outside in safe, public places, Halloween parties and celebrations, haunted tours and hayrides as well as a couple of Trunk or Treat events where kids can trick or treat out of the trunks of decorated vehicles! We also know that some families prefer to entertain their children on October 31st without including Halloween, so our Big List also includes a few Halloween Alternative celebrations going on in the Buffalo area as well.
If we've missed an event, please send me an email so that we can add it to our list!
Places to Trick or Treat Inside
Boo-levard of Fun at Boulevard Mall: October 26th
Celebrate Halloween at this fun family event - great for kids of all ages with trick or treating, crafts, a bounce house, magic tricks and more!
Play, Eat and Trick or Treat at GCC: October 26th
Join us for Batavia's best indoor trick or treat and Halloween party for kids! Show off your Halloween costumes…trick or treat inside! The party features bounce houses, face painting, pumpkin painting, movies on the big screen, great food and more!
Safe and Seen Halloween at "Eerie" County Community College: October 26th
Children under 12 and their parents will receive great safety tips while trick-or-treating indoors for ghoulish goodies through the Haunted Hallway of Treats. Admission is $3.00 per child, with proceeds benefitting the American Red Cross, Serving Erie & Niagara Counties.
Trick or Treat and Costume Contest at the Broadway Market: October 26th
Enjoy Halloween inside at the Broadway Market in Buffalo! The fun includes trick or treating, a kids costume parade and the annual costume contest! It's just another great reason to visit the market with your family.
Mall-O-Ween at Eastern Hills Mall: October 29th
Enjoy Halloween inside as you Trick-Or-Treat throughout Eastern Hills Mall to benefit Essential Care for Children. This trick or treat alternative is fun for the whole family!
Galleria of Treats at the Walden Galleria: October 30th
The Galleria of Treats is the largest indoor trick-or-treat event in Western New York. Not only does this event allow for a safe alternative for over 8,000 children and their families, but allows many businesses to showcase their products and/or services while helping local kids suffering from chemical dependency.
Toddler Trick or Treat at the National Museum of Play at the Strong: October 31st
Halloween activities and goodies for the littlest trick-or-treaters. Meet favorite storybook characters, dance to Halloween tunes, and play games.
Places to Trick or Treat Outside
Howl-O-Ween at the Buffalo Zoo: Weekends October 19th – 27th
Join us for the Buffalo Zoo's 17th annual Howl-O-Ween Hayrides. There is something for every boy and "ghoul" at this friendly, not frightful event! From 4 - 7 p.m. everyone will enjoy treat stations, hayrides, games, apple cider and donuts.
Halloween Trick or Treat at the Buffalo Niagara Heritage Village: October 25th and 26th
A fun family favorite! Trick or treat in the Buffalo Niagara heritage Village! Meet our gently spooky villagers and safely trick or treat with kids ages 3-12 years. Snacks and refreshments will be provided. Reservations are required.
Haunted Harbor at Tonawanda Gateway Harbor: October 26th
Gateway Harbor, on both sides of the canal, will have not-very-haunted activities and trick or treating. Even the boaters are waiting for you! It will be fun to see the decorated boats, pirates and trick or treat stations. Costumes encouraged.
Trick or Treat at Genesee Country Village: October 27th
Enjoy an autumn afternoon strolling the streets of the historic village and visiting with townsfolk in modern costumes! Approximately a dozen of the village's historic buildings will be open for trick-or-treating. Small bags will be provided for each trick-or-treater at admissions. Note: this program is designed for small children (ages 8 and under). Of course children of all ages are welcome!
Elmwood Avenue Safe Trick or Treat: October 27th
Parents - bring kids under 10 in costume to collect candy from participating businesses in Elmwood Village! Participating businesses will display a Safe Trick-Or-Treat poster in their window advertising "Get Your Treats Here."
Halloween Celebrations
Holiday Hollow Halloween Village: Every weekend in October and Columbus Day
Happy, non-scary family fun! 8 live stage shows in mini-Renaissance Fair-like setting. 2 Pirate Shows; NEW "Ditzy Gypsy" show; Wacky Witch Magical Cooking Show; Mad Tea Party; Forest Adventure; food; games; much more. Oct. weekends & Columbus Day.
Halloween Spooktacular at Herschell Carrousel Factory Museum: October 18th
This family-friendly event is appropriate for even the youngest ghosts and goblins. Join us for Halloween games, crafts, and treats to celebrate the holiday in a safe, fun environment. A highlight of the event is special comedy magic shows by Charlie and Checkers at 6:00pm and 7:00pm—don't miss it!
Spooky Library Party featuring Trick or Read and Tales from the Tier! At the Buffalo and Erie County Central Library: October 19th
It's the Spooky Library Party featuring Trick or Read and Tales from the Tier! Families with children 12 and under join us for Trick or Reading, visit the different stations in the library and say "Trick or Read!" to get a treat! Kids who feel daring can join us for Tales from the Tier, a spooky storytelling session in the dark of Central Library's closed stacks, visit us for this unique experience on the hidden floors we rarely open to the public! This party will take place from 1pm - 3pm and will also feature games, snacks and crafts! Costumes are welcome. Registration NOT required!
Halloween Kite Fly With the Great Lakes Kitefliers Association: October 20th
Bring your kids to the annual Halloween Kite Fly! Today's Theme Kite Is: All spooky kites and wind socks. Kite fliers should dressed in scary costumes. Prizes will be awarded.
Rolly Pollies – Both Locations: October 25th
Bring your princesses, superheroes, ghosts and pumpkins to Rolly Pollies to show off your costumes during play time (no face paint or dangerous costumes)! Each participant will take home a Halloween goodie bag too. Reservations are required!
Halloween Story and Craft Time at Stutelage: October 26th
Join us for a special Halloween themed story reading and craft. We will read How Spider Saved Halloween, make hand print spiders, and make a 3D tarantula craft!
Monster Mash Breakfast in Niagara Falls: October 26th
This 3rd Annual event is a Halloween party for costumed children with spooky surprises including: A "Boo-tacular" Breakfast Buffet, Costume Parade, Halloween-Themed Music, Age-Appropriate Haunted House, Halloween Arts & Crafts, Halloween-themed Duck Pond Game, A Bounce House, A Visit by Walter C. Falls - The Old Falls Street Mascot, Prizes & Much More!
Halloween Happenings at Aquarium of Niagara: October 26th
Enjoy a haunting good time at the Aquarium! Kids who dress as their favorite sea creature receive FREE admission. All others $5. Celebrate a spooky time in a safe and fun environment.
Halloween Spooktacular at the NY Power Authority: October 26th
The Spooktacular features a special giveaway to the first 300 youngsters, spooky games all day courtesy of the Niagara Police Athletic League, a haunted house experience courtesy of the Lockport YMCA, crafts courtesy of the New York State Parks and Historic preservation interpretive program, a horse-drawn hay ride, movies, and a children's contest for best costumes. The costume contest judging takes place at 2:00pm. Come early for even more special Halloween treats. Parking and admission at the Power Vista, located at 5777 Lewiston Road in Lewiston, are always free of charge.
Orchard Park Halloween Parade and Celebration: October 26th
Join us for our Halloween Festivities which include a Parade from the MS to Green Lake, Costume Contest, Trick or Treat Trail, Craft, Hay Rides, Hay Maze, Pumpkin Carving Contest, Pumpkin Painting, Marshmallow Roasting, and the Haunted House!
Kids Spooktacular at Niagara Hobby and Craft Mart: October 26th
FREE Halloween activities focused toward children 3 to 12 years of age. Coloring, drawing, painting, creating, raffles, limited edition items, special discounts…. and more! Space is limited; reservations requested.
Not So Scary Halloween at Explore and More Children's Museum: October 27th
Your kids will have a ton of Not So Scary Halloween fun at Explore and More Childrens Museum in East Aurora! We will have games, crafts, activities and treats in the workshop from 1pm - 3:30pm, come in costume if you'd like!
Children's Halloween Parade and Contest in the Village of Williamsville: October 26th
The costume contest starts at 5: 30 and the parade begins at 6 pm traveling from the Rite Aid/Hampton Inn parking lot to Island Park where everyone will enjoy cider, donuts and lots of family fun!
Symphonic Spooktacular With the BPO: October 27th
Wear your Halloween costume and enjoy some of the spookiest music ever composed. Don't miss the costume parade. Guaranteed to be a howling good time with the Buffalo Philharmonic Symphony!
All Hallows Eve at the Buffalo History Museum: October 30th
Your kids will have a ton of fun at the Buffalo History Museum's Halloween event! Live organ music on artifact pipe organ, scary silent film screenings, pumpkin painting, historic crafts, museum ghost tours, artifact scavenger hunts!
Trunk or Treat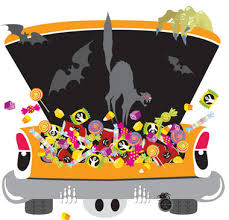 Buffalo Mommies Trunk or Treat: October 12th
Bring your kids to Amherst to celebrate Halloween fun and safely at the Buffalo Mommies Trunk or Treat! Don't miss the fun where kids trick or treat from the trunks of our decorated vehicles! Plus, costume contests, magic, and obstacle courses!
Hope Center Trunk or Treat at the Central Terminal: October 30th
Halloween Trunk or Treat at Buffalo Central Terminal hosted by the Matt Urban HOPE Center. Safe Halloween Fun for your families!!
For those who are not familiar, here's how Trunk-or-Treat works: park your car, decorate your open trunk, and be prepared with treats for the little "trunk-or-treaters" that will be going from car to car. Trunk-or-treating provides a safe alternative to trick-or-treating. Prizes will be awarded for the best decorated trunk!
Halloween Alternatives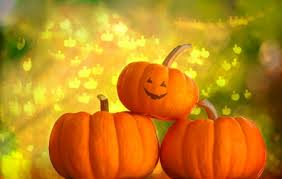 Slime Time at Love Joy Church: October 31st
Get ready for a slimy good time! It's a FREE family event that provides a safe place to have fun on Halloween. There's games galore for kids of all ages, and lots of candy! Friendly costumes are encouraged!
Hallelujah Night at Victory Christian Church: October 31st
Kids up to Grade 6 are invited, with a guardian, to Hallelujah Night! A Fun, Safe, Family-friendly alternative to Trick-or-Treating. Games, prizes, a bounce house, entertainment and CANDY, lots and lots of CANDY!
Family Fun Night at Evangel Assembly of God: October 31st
The Evangel Assembly of God's annual Family Fun Night is open to the community. Trunk-or-treating, pony rides, inflatables, free hotdogs, popcorn, lots of candy, fun and more! Wear costumes. All free!
Haunted Tours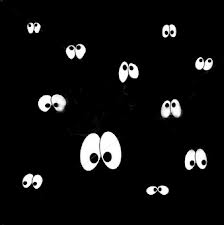 Spirits of the Past Theatrical Tours at Genesee Country Village
Take an after-hours guided tour through the candlelit and spooky streets of the historic village on Oct, 18-19 & 25-26 to find costumed characters spinning tales from eerie 19th-century literature.
The Haunted Fortress at Old Fort Niagara
As the leaves change their colors and the temperatures begin to drop, the spirits return to Old Fort Niagara for the annual Haunted Fortress. For two nights only, visitors will experience the dark side of Fort Niagara as ghosts and ghouls from the past walk among the historic buildings.
Haunted History Ghost Tours of East Aurora
Since 1997 the East Aurora ghost walk has been a village classic. Famous local ghosts, occult architecture, prehistoric battlefields, child-stealing Little People, and the legendary "Suicide Alley..." This is one of the richest scripts we have.
Haunted History Ghost Tours of Allentown
Murders, intrigues, classic architecture, and battlefield ghosts... Since 1999 Allentown has been one of our most popular tours!
At dusk, Allentown takes on a haunted ambiance! Take a spooky walk and hear ghostly tales passed down for generations, from the 1812 soldier looking for his stolen skull, to tales of ghosts seeking vengeance against those who defiled their graves!
Zombieville in Lancaster Village
Stroll down Central Ave. and enjoy decorated windows and pumpkins, and friendly Zombie light posts. Say hello to one of our friendly Zombies on the street. Enjoy the Zombie Sprint, the Zombie Maze, a Ghost Tour, and parade!
Marble Orchard Ghost Tours of Lewiston
The Marble Orchard Ghost Walks are unmatched when it comes to presenting both historical truths and ghostly legends. The walks are a great way to introduce visitors, kids and even long time residents to Lewiston's rich and exciting history.
Beyond Ghosts Candlelight Tour of Buffalo Central Terminal
Join Beyond Ghosts and it's expert guides in to the dark and cavernous halls of the Central Terminal! Our Candlelight Tours (using flashlights of course!) will lead you through the building as you hear about its haunted history!
Haunted Tours at the Iron Island Museum
Feel the energy of the Iron Island Spirits as you and your kids tour the dimly-lit museum rooms during the spooky Halloween season!
Haunted Hayrides
Haunted Hayrides at the Wheatfield Pumpkin Farm
In addition to our daily Family Hayrides, you should definitely check out our spooky Haunted Hayrides! Close to Buffalo, we're located in Wheatfield - less than a mile North of Niagara Falls Blvd. Bring your family for some Halloween fun!
Bowmansville Volunteer Fire Association Haunted Hayride
See how brave you are at the Haunted Hayride and House! $3 admission includes donuts, cider and coffee! Pizza and pop for sale. Costumes are welcome. Proceeds to benefit Cradle Beach and The Franciscan Center (Fr Joe Bayne).
This is the area's only wheelchair accessible hay ride. There will also be child fingerprinting, a blood drive, and warm indoor areas.